Uninstalling Windows Client
To uninstall the Password Manager Windows Client from a Windows Vista machine, you must be logged in as a user with administrative rights. Open the "Programs and Features" program from the "Control Panel".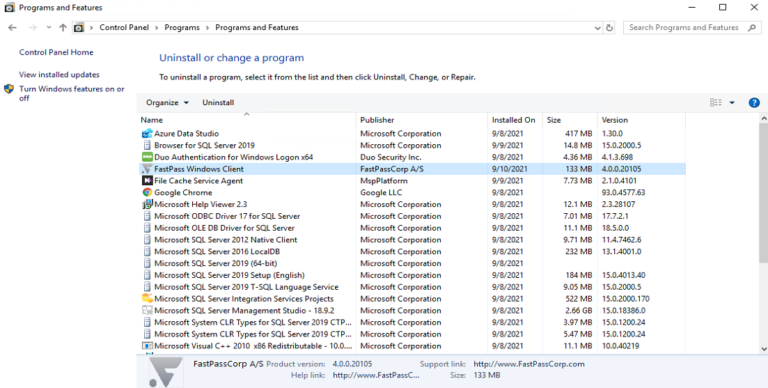 Select the "FastPass Windows Client" and then select the "Uninstall" button at the top of the program list.