View Enrollment Data
Elevated Helpdesk Supervisor access is required for this feature. If an end-user did enroll for security questions and answers, this feature can be used to reveal the users' security answers in the attempt to guide the user through their self-service reset or unlock process when answering these questions. These answers can be displayed in either full text answers or partial sections depending on the security needs of your organization.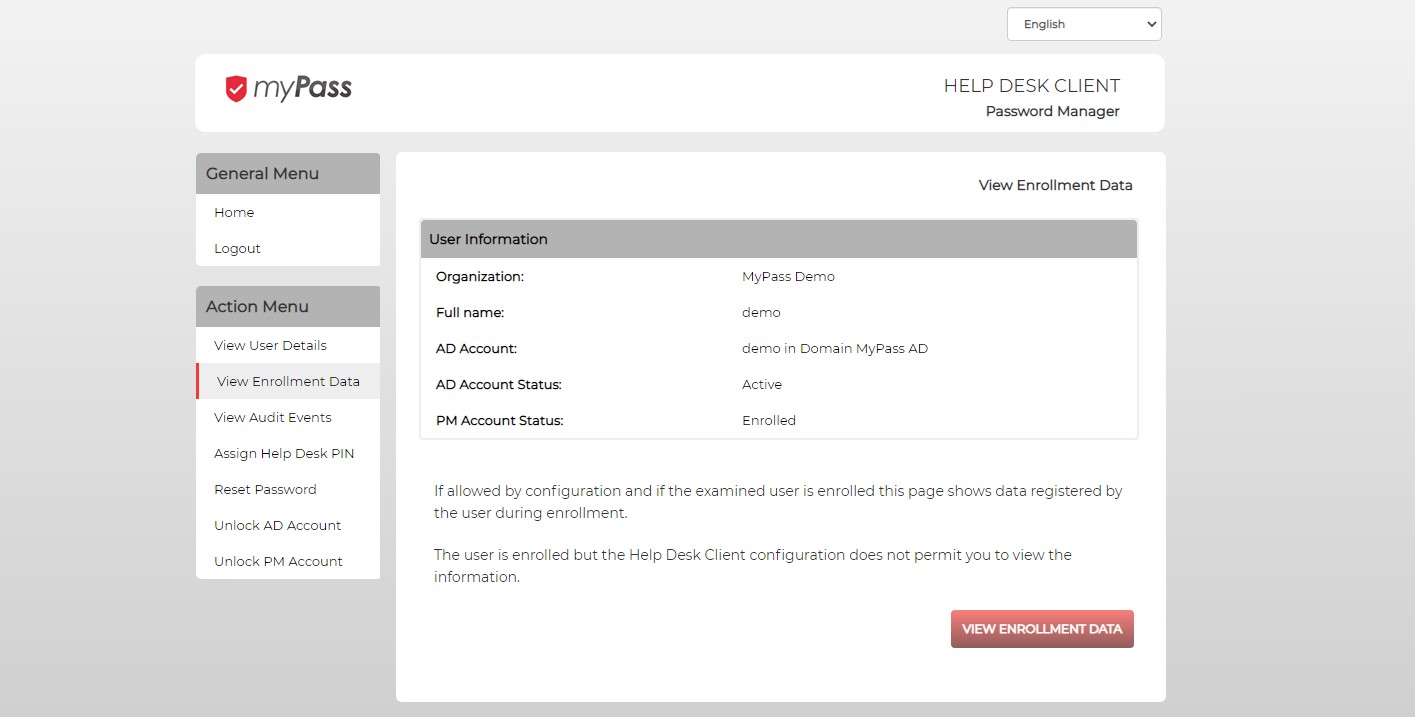 Regular Helpdesk Agent access – Unable to view enrollment data. Always hidden 
Elevated Helpdesk Supervisor access – Able to view enrollment data. Supervisors play a next level escalation role to an helpdesk agent role. This is required in some cases to deal with urgent requests from High-risk users such as VIP's and/or CEO's, in the event of a stolen device or mobile number changes. 
Platform notifications can be enabled for this feature to alert on when Helpdesk Supervisors viewed personal security questions of any user. To find out more about notifications, read more on the MyPass notification engine feature.