Resetting a Password
The "Reset Password" operation provides the Helpdesk Agent with the opportunity to reset a password for an end-user to something temporary. This password is a randomly generated password that can't be viewed by a regular Helpdesk Agent. This temporary password can be used by the end-user to enroll into the MyPass Self-Service portal. This is a single use password as the user is forced to change the password once enrolled or logged into a workstation.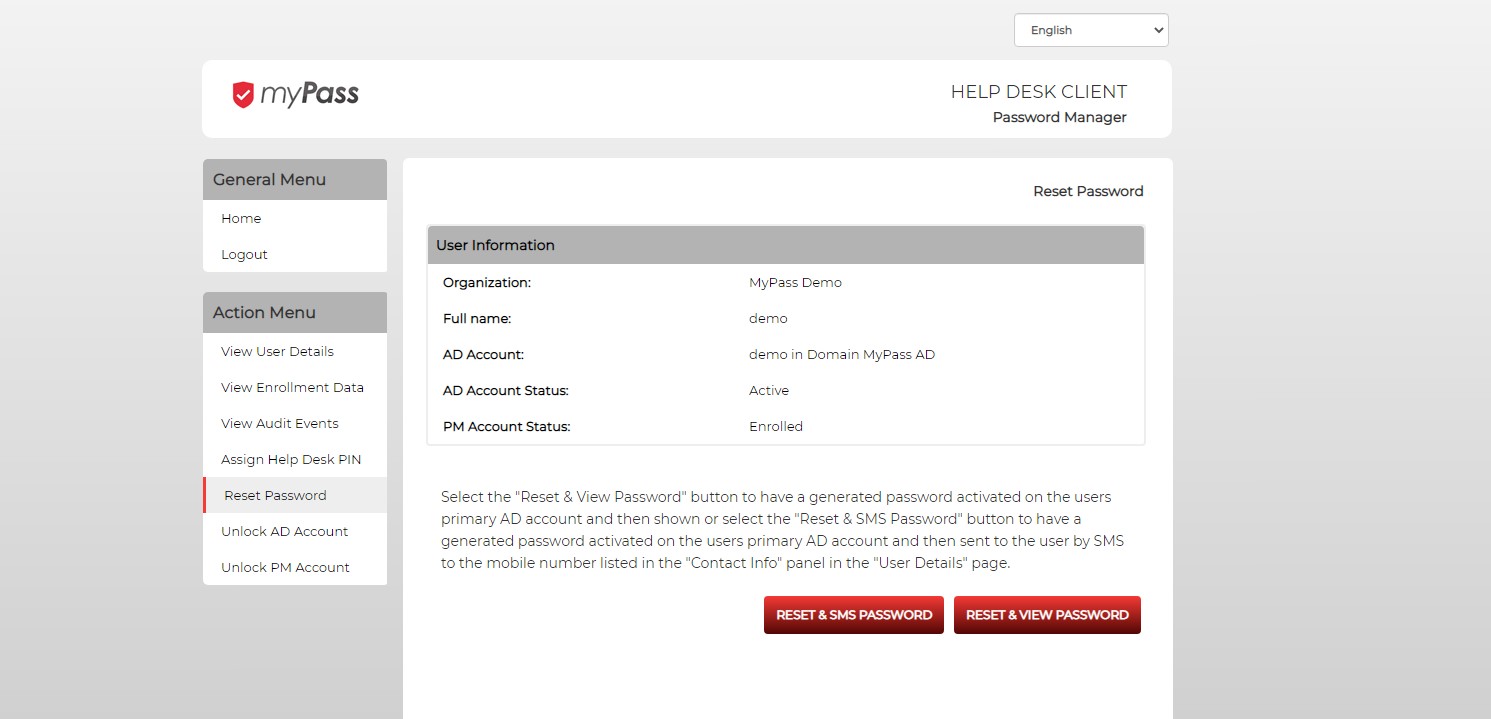 Regular Helpdesk Agent access – Able to reset and SMS a password (Sending secure information depends on the available contact information linked to the end-user account) 
Elevated Helpdesk Supervisor access – Able to perform regular helpdesk agent tasks with the addition of viewing a Helpdesk PIN on-screen and providing it to an end-user over the phone. 
When resetting a password through following this process, the end-user is forced to change their password at the first login the they make. It is important to note again that the "Generate and View Password" button is only available if the Helpdesk user is a member of the "Helpdesk Agent Group". The "Generate and SMS Password" is only available if an SMS gateway is present and the user has a valid mobile phone number.